Xandria, Dragon Statue of the Magic Library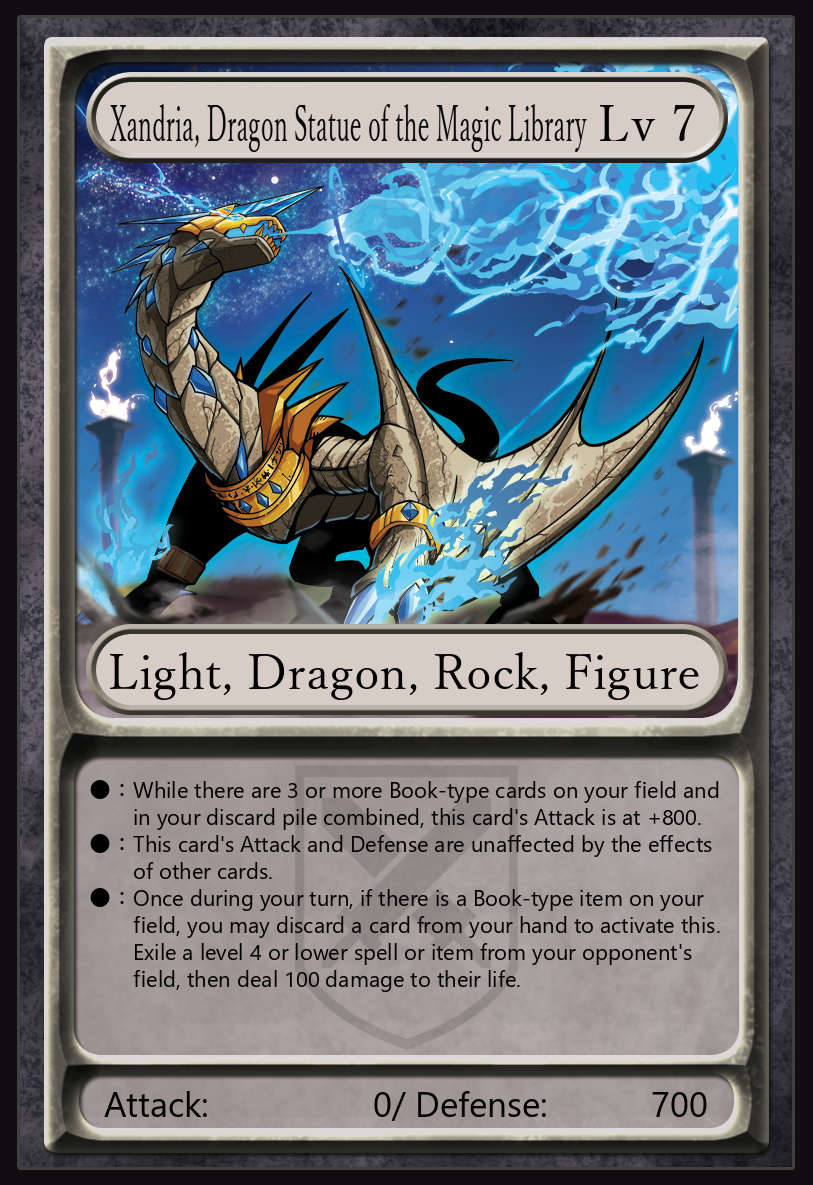 Card Info
Name
Xandria, Dragon Statue of the Magic Library
Types
Light, Dragon, Rock, Figure
Abilities
Static Ability:
●:While there are 3 or more Book-type cards on your field and in your discard pile combined, this card's Attack is at +800.
Static Ability:
●:This card's Attack and Defense are unaffected by the effects of other cards.
Optional Ability:
●:Once during your turn, if there is a Book-type item on your field, you may discard a card from your hand to activate this.
  Exile a level 4 or lower spell or item from your opponent's field, then deal 100 damage to their life.