Sky Dragon Tenmanryu, Freed by 10 000 Thunders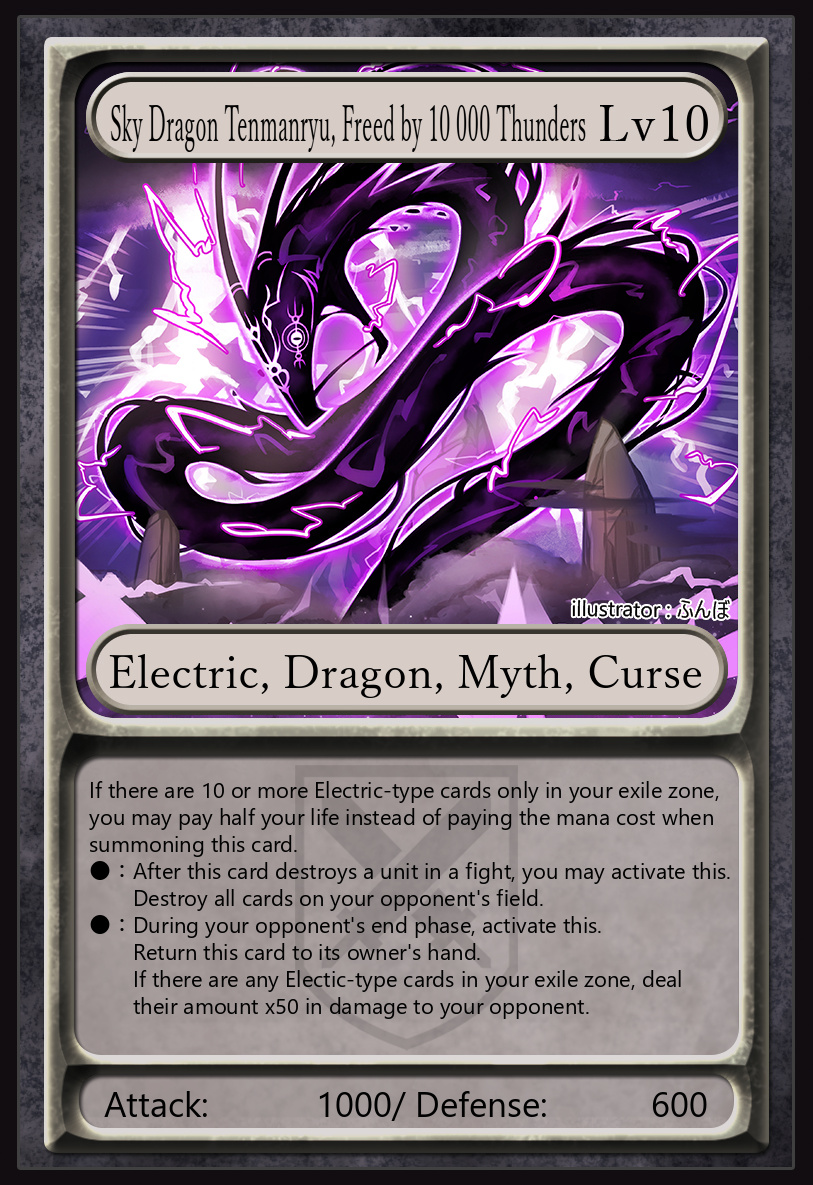 Card Info
Name
Sky Dragon Tenmanryu, Freed by 10 000 Thunders
Types
Electric, Dragon, Myth, Curse
Attack / Defense
1000 / 600
Abilities
If there are 10 or more Electric-type cards only in your exile zone, you may pay half your life instead of paying the mana cost when summoning this card.
Trigger Ability:
●:After this card destroys a unit in a fight, you may activate this.
  Destroy all cards on your opponent's field.
Trigger Ability:
●:During your opponent's end phase, activate this.
  Return this card to its owner's hand.
  If there are any Electic-type cards in your exile zone, deal their amount x50 in damage to your opponent.