Makai's Collector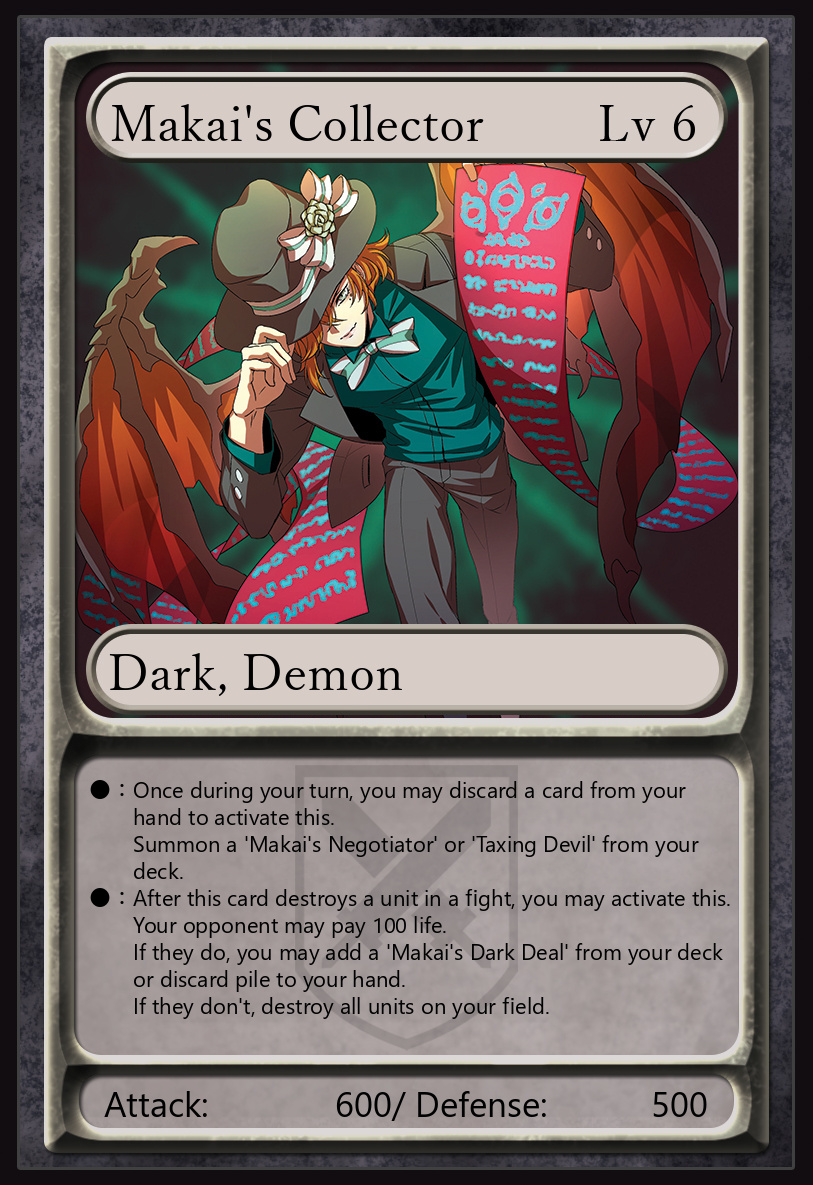 Card Info
Attack / Defense
600 / 500
Abilities
Optional Ability:
●:Once during your turn, you may discard a card from your hand to activate this.
  Summon a 'Makai's Negotiator' or 'Taxing Spirit' from your deck.
Trigger Ability:
●:After this card destroys a unit in a fight, you may activate this.
  Your opponent may pay 100 life.
  If they do, you may add a 'Makai's Dark Deal' from your deck or discard pile to your hand.
  If they don't, destroy all units on your field.