Elekiter Teleporter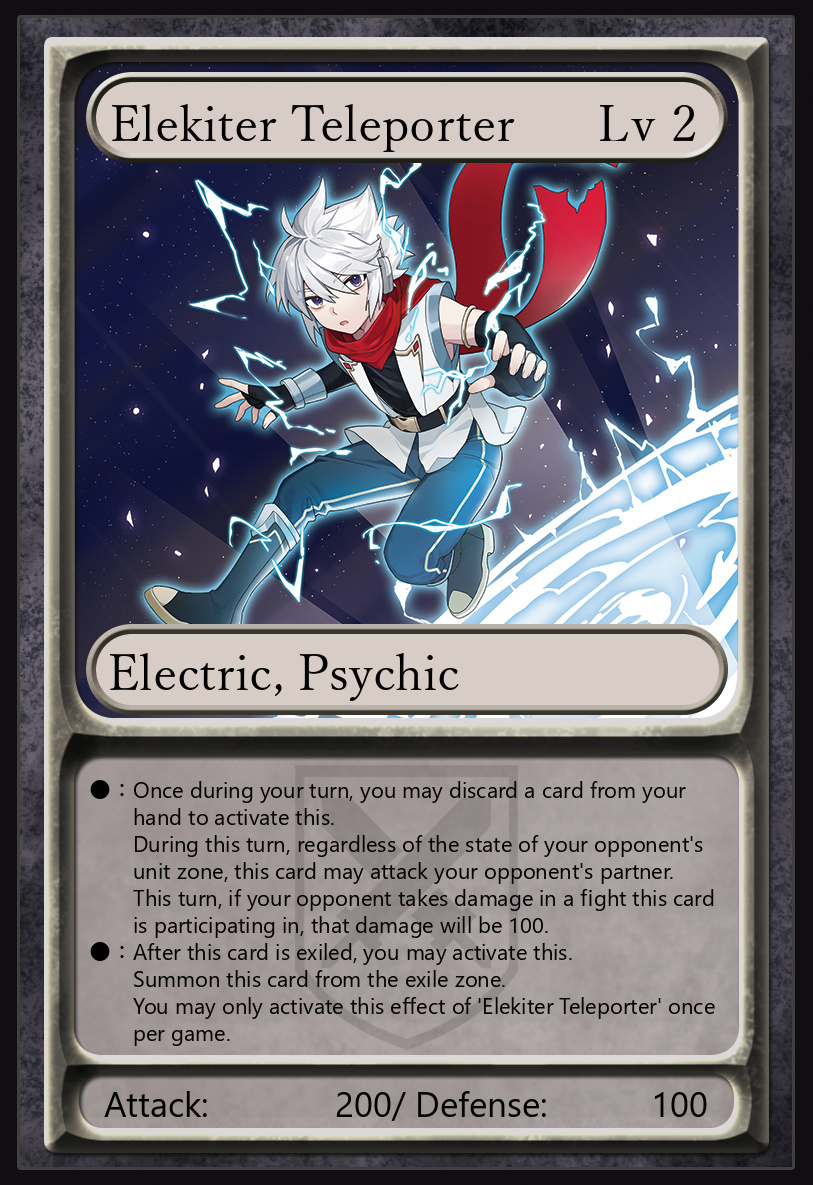 Card Info
Attack / Defense
200 / 100
Abilities
Optional Ability:
●:Once during your turn, you may discard a card from your hand to activate this.
  During this turn, regardless of the state of your opponent's unit zone, this card may attack your opponent's partner.
  If your opponent takes damage in a fight this card is participating in, that damage will be 100.
Trigger Ability:
●:After this card is exiled, you may activate this.
  Summon this card from the exile zone.
  You may only activate this effect of 'Elekiter Teleporter' once per game.