Oran, Pumpkin Doll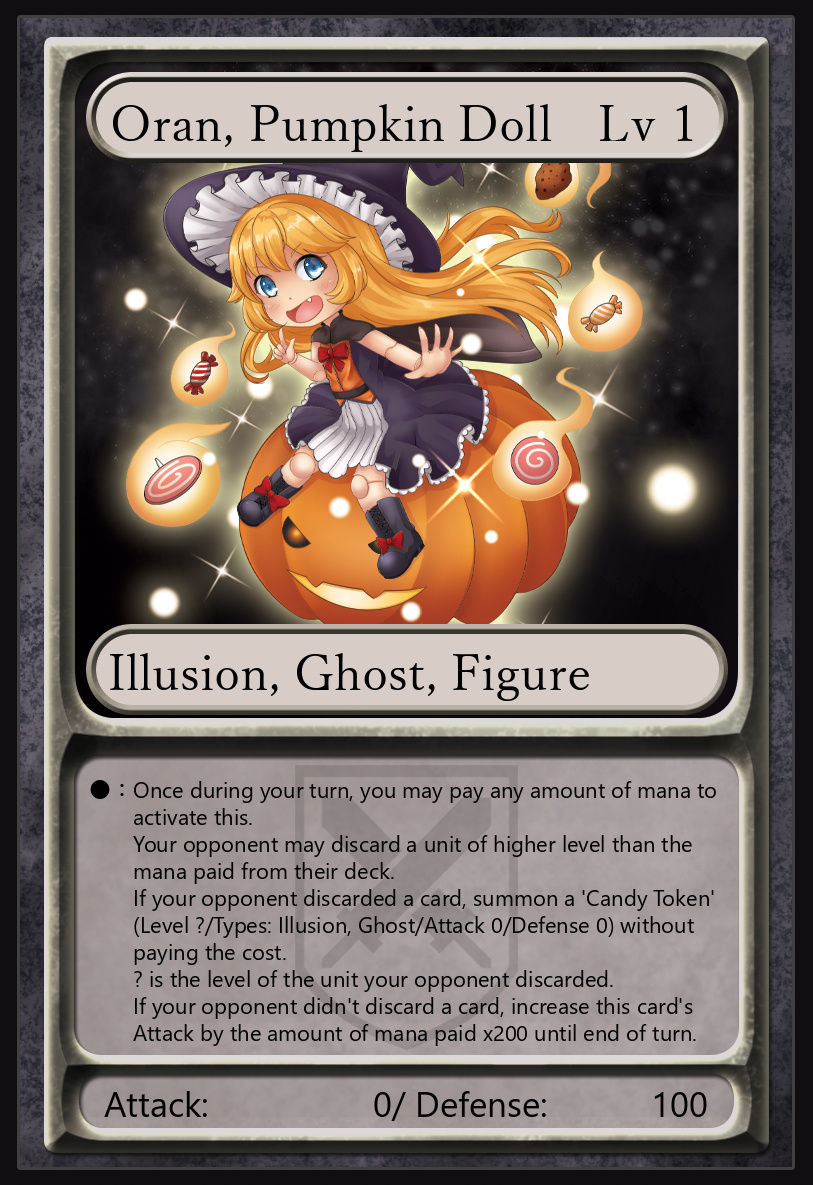 Card Info
Types
Illusion, Ghost, Figure
Abilities
Optional Ability:
●:Once during your turn, you may pay any amount of mana to activate this.
  Your opponent may discard a unit of higher level than the mana paid from their deck.
  If your opponent discarded a card, summon a 'Candy Token' (Level ?/Type: Illusion, Ghost/Attack 0/Defense 0) without paying the cost.
  ? is the level of the unit your opponent discarded.
  If your opponent didn't discard a card, increase this card's Attack by the amount of mana paid x200 until end of turn.