Themis Ex Machina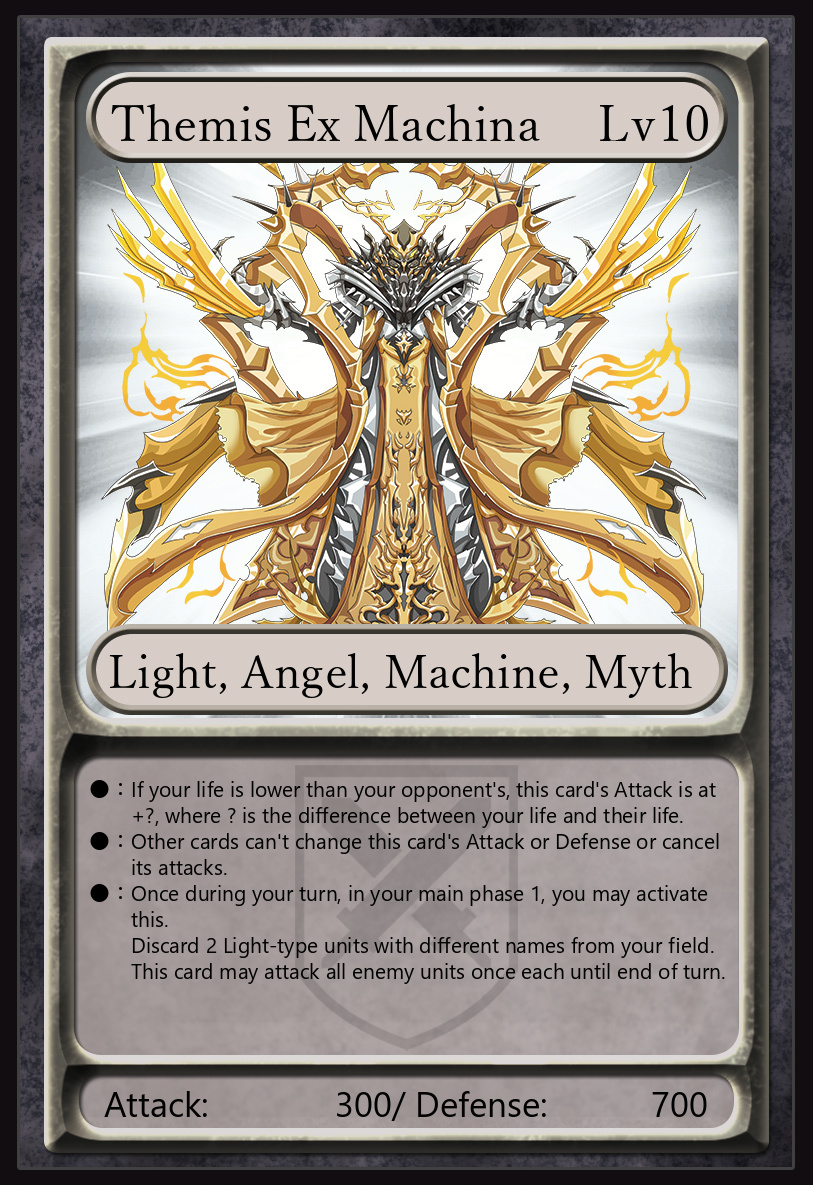 Card Info
Types
Light, Angel, Machine, Myth
Attack / Defense
300 / 700
Abilities
Static Ability:
●:If your life is lower than your opponent's, this card's Attack is at +?, where ? is the difference between your life and their life.
Static Ability:
●:Other card's effects cannot change this card's Attack or Defense or cancel this card's attacks.
Optional Ability:
●:Once during your turn, in your main phase 1, you may activate this.
  Discard 2 Light-type units with different names from your field.
  This card may attack all enemy units once each until end of turn.