Little Fairy from the Rare Old Book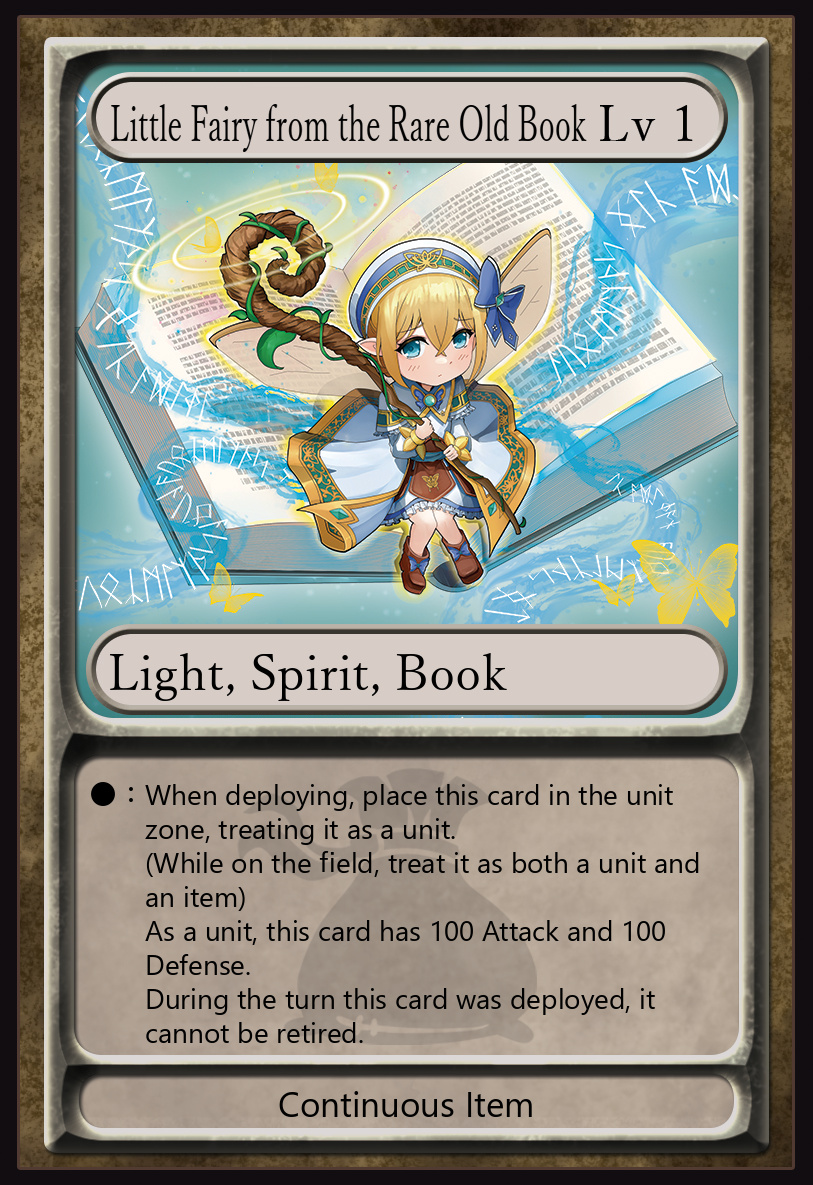 Card Info
Name
Little Fairy from the Rare Old Book
Abilities
When Deployed:
●:When deploying, place this card in the unit zone, treating it as a unit.
  (While on the field, treat it as both a unit and an item)
  As a unit, this card has 100 Attack and 100 Defense.
  During the turn this card was deployed, it cannot be retired.